The best way to assure that you get the item that you want before it is gone is to call us, but you can also email us. To order, please either
call us at (417) 234-6845 (Monday-Saturday 9 a.m. to 9 p.m., Sunday 1 p.m. to 6 p.m. Central Time), or

click here to email us, or copy and paste this address into your email: rick@HistoryInInk.com. In your email, please include your name, your telephone number, and a brief description of each item that you order.
We reply to emails and return calls (if we cannot answer) as soon as possible. If you order by email but do not receive a response within a few hours, please call us. We check email regularly but sometimes are away from the computer.
Payment must be in U.S. dollars. We accept the following types of payment:
Credit and debit card payments through MasterCard,® Visa,® and Discover® by telephone or other arrangement. Please do not submit card information by email. For card transactions, we will need (i) the cardholder's name as it appears on the card, (ii) the billing address associated with the card, (iii) the card's expiration date, and (iv) the 3- or 4-digit security code from the back of the card. For your security, we do not retain card information.

PayPal®, which allows you to use either an electronic funds transfer or a credit card. Click here to sign up for a free PayPal® account if you do not have one.

Electronic bank account transfers from both American and international banks.

Cashiers' checks and personal checks. Except by special arrangement, such as with established clients, personal checks must clear before items are shipped.

Money orders.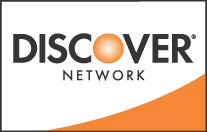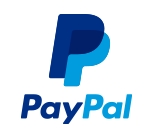 Please note that all items are subject to availability and prior sale. We will accept your payment or will invoice you if the item is available, and we will hold items for a reasonable time pending receipt of payment. We will be happy to offer you available alternatives or help you find a similar item if the one that you order is not available. We strive to keep our listings up to date by promptly removing items that have been sold, but occasionally a sold item will be online for a short time until we can remove the listing.
All sales will include the following:
estimated shipping costs, rounded up to the nearest dollar, unless shipped on the buyer's account;

insurance of up to the United States Postal Service rate, rounded up to the nearest dollar;

packaging charges of $15 for shipment of oversize unframed items and $35 for shipment of framed items up to 16" x 20" (oversized framed pieces may require additional charges, depending upon the size); and

applicable sales tax (Missouri residents must pay 8.1% sales tax; sales tax in other states may or may not be required, so ask us).
International sales are subject to an additional handling fee of up to 4.5%. Depending upon size and weight, multiple items may be shipped together to minimize cost. Orders will be shipped promptly upon receipt and clearing of payment. Clients outside of the United States are responsible for the payment of any import duties, customs fees, and taxes that their countries may assess.
We ship items in the United States by the United States Postal Service or by Federal Express, both with a signature required for delivery, unless you make other arrangements. We ship items internationally by Federal Express, with a signature required for delivery. We make every effort to have items delivered in a timely manner, but we cannot guarantee a particular delivery date.
To the extent applicable to those affected by German law, particularly § 86a StGB, historical and military items from or relating to the period and personalities of the German Third Reich are offered for only purposes of education and research regarding historical events and military history and uniforms. Clients who purchase such items agree that they will not use them for propaganda or other purposes that would be punishable under applicable German law, including § 86a StGB.