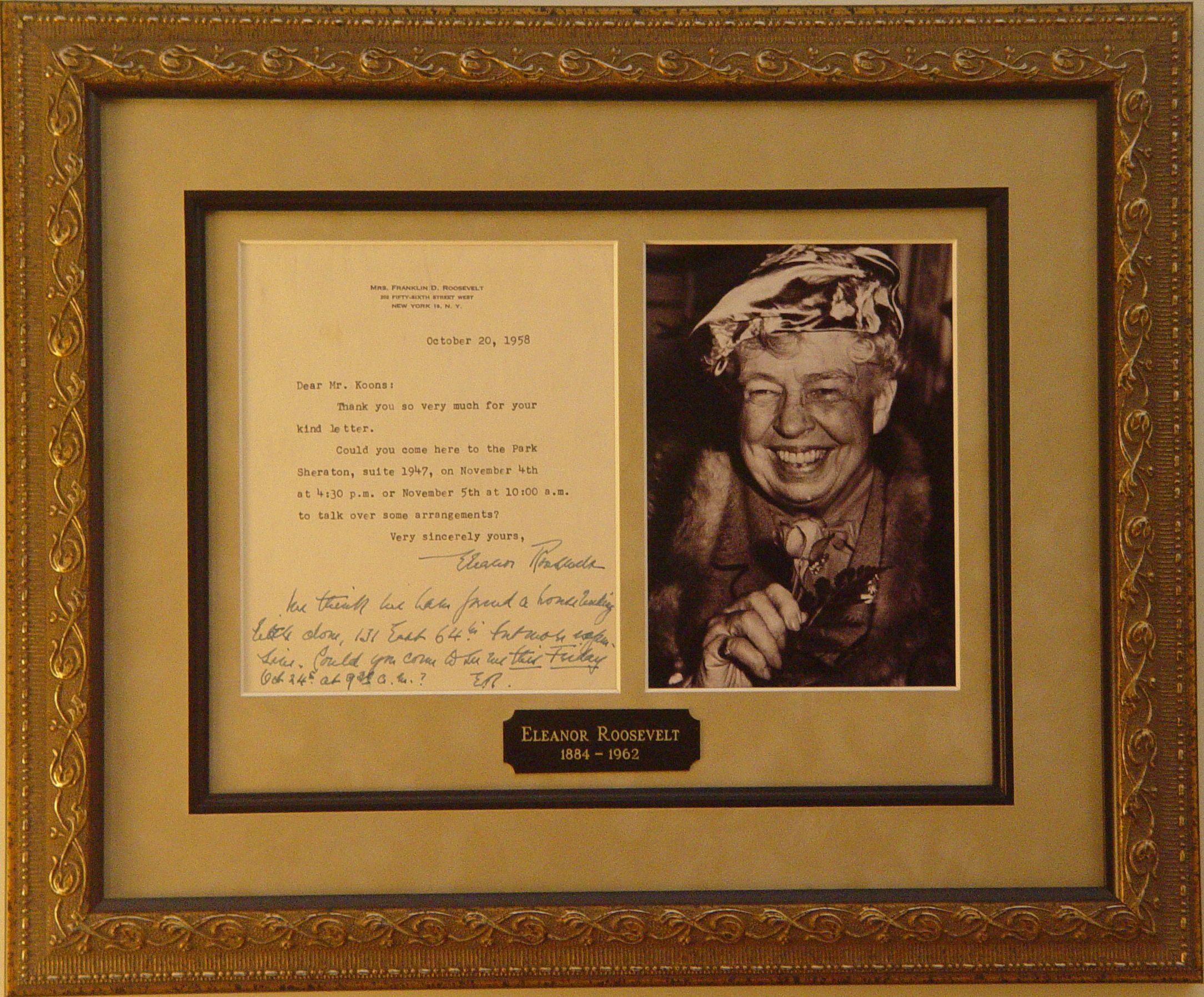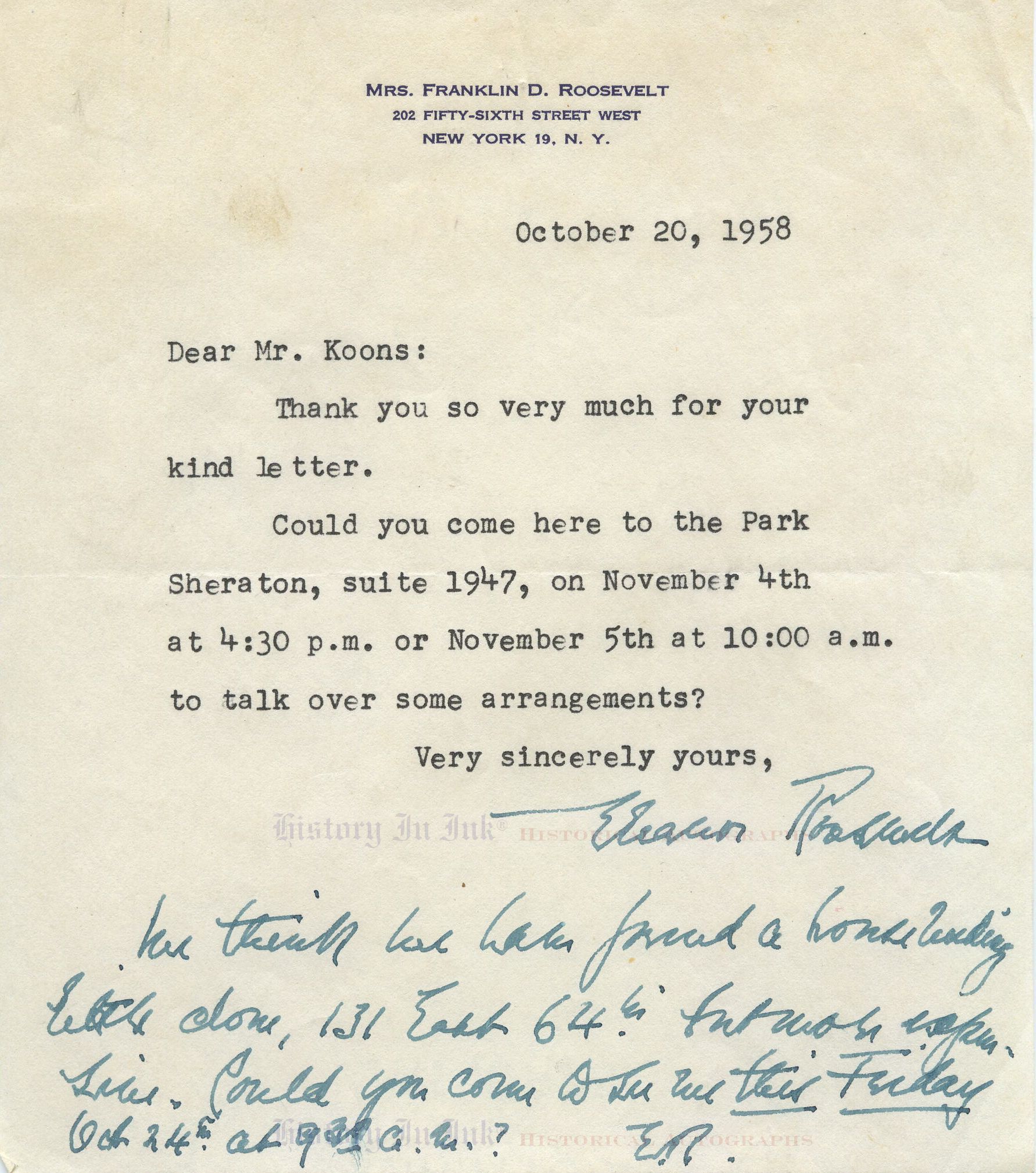 The watermark does not appear on the original
815803
Eleanor Roosevelt
Mrs. Roosevelt writes regarding the purchase of a home in New York City
Anna Eleanor Roosevelt, 1884-1962. First Lady, 1933-1945. Typed Letter Signed, Eleanor Roosevelt, with autograph postscript signed with initials, E.R., one page, on personal stationery, New York, New York, October 20, 1958.
This is a companion letter to another one that we previously sold in which Eleanor, the widow of President Franklin D. Roosevelt, asked Karle A. Koons of O'Connor & Farber, FDR's former law firm that controlled his trust, for funds with which to buy a home in New York. In this one, she asks Koons to meet with her on either November 4 or 5 and then, in a handwritten postscript, makes the request more urgent by moving up the date—yet suggesting concern that the house costs more than the $50,000 to $60,000 that she had mentioned to him: "We think we have found a home needing little done, 131 E. 64th but more expensive. Could you come to see me this Friday Oct. 24th at 9:30 a.m.? E.R."
This letter is an excellent example of Eleanor's holograph, which is sometimes virtually impossible to decipher. It has one normal mailing fold, a hint of a paperclip stain at the upper left, and some soiling at the top, well removed from both the signature and the postscript. Overall it is fine condition.
The letter is richly double matted in tan suede along with a portrait of a smiling Eleanor, an inlaid black wood fillet, and an engraved identification plate. It is framed in an ornate gilt and black wood frame.
_____________
This item has been sold, but
click here to see other
Presidents and First Ladies items
that we are offering.