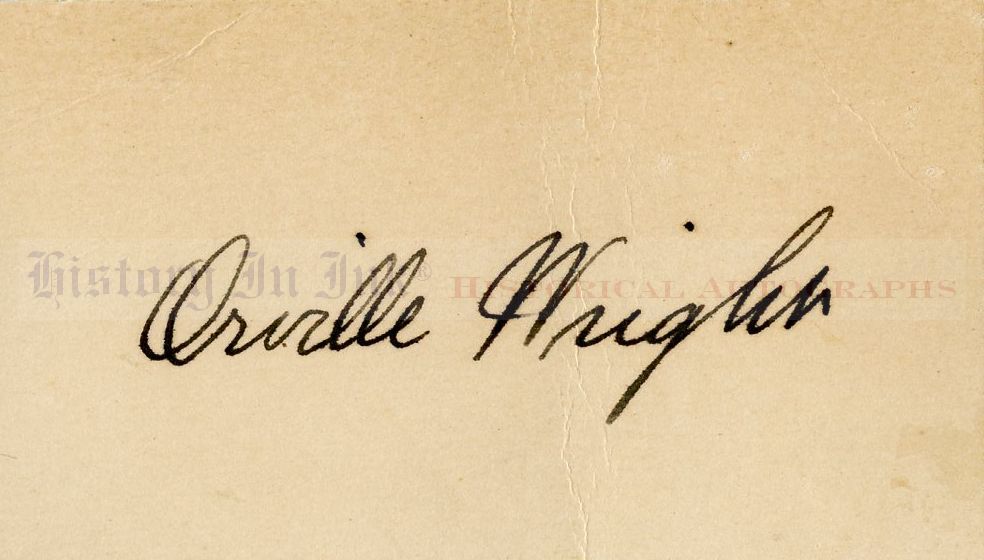 The watermark does not appear on the original
520301
Orville Wright
Bold signature of the co-inventor of the airplane
Orville Wright, 1871-1948. Co-inventor of the airplane. Bold black fountain pen signature on a 2" x 3½" card. The card is evenly toned and has an almost imperceptible vertical crease, not as apparent as the light reflection in the scan makes it appear, that affects the "Wr" in "Wright. The piece is in fine condition. Unframed.
_____________
This item has been sold, but
American History items
that we are offering.