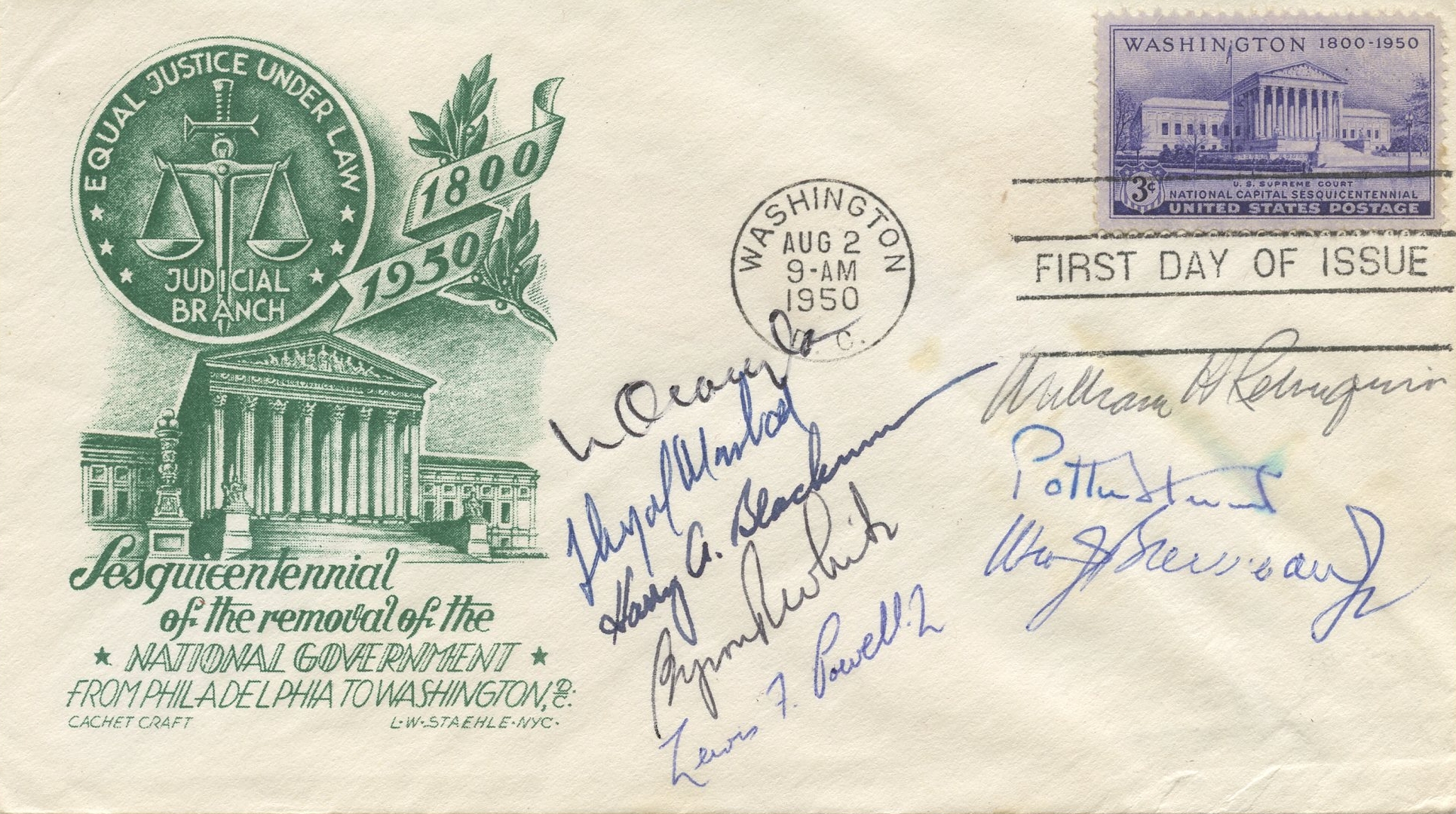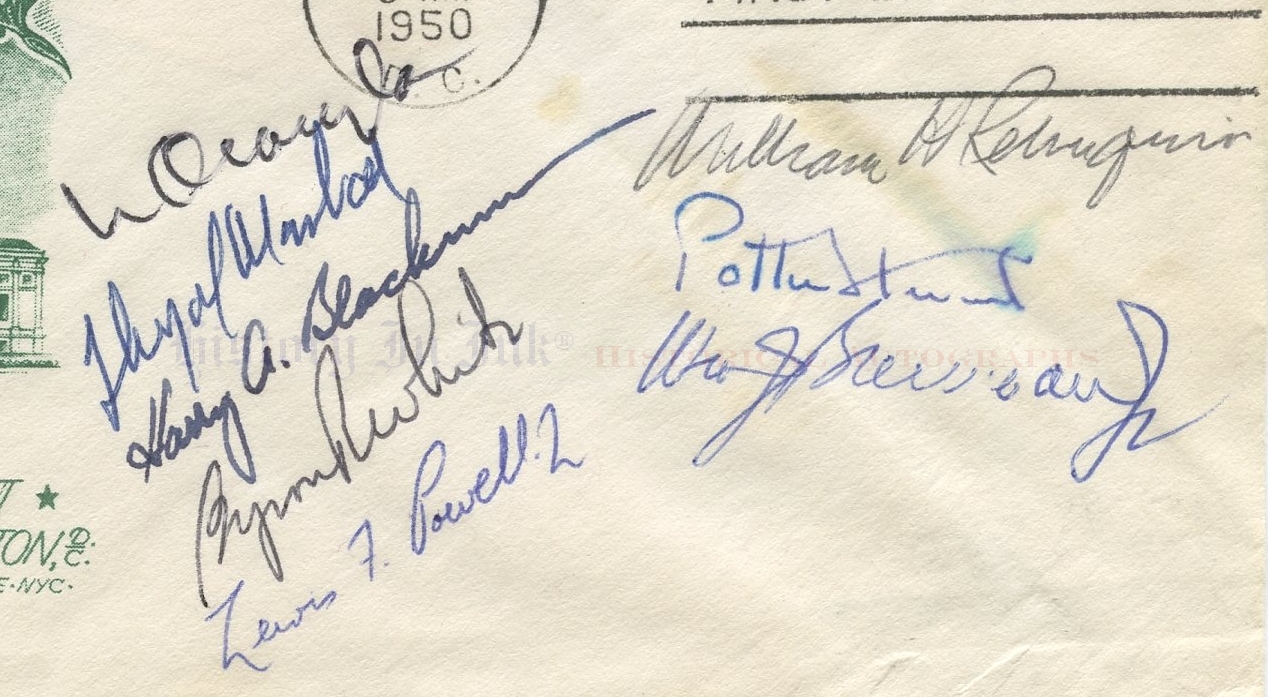 1619705
United States Supreme Court
[Burger Court]
Supreme Court of the United States, circa 1972–1975. Cacheted first day cover signed by all eight Associate Justices, of the Burger Court, W O Douglas, Thurgood Marshall, Harry A. Blackmun, Byron R. White, Lewis F. Powell Jr., William H. Rehnquist, Potter Stewart, and Wm J. Brennan, Jr.
The cover commemorates the national capital sesquicentennial, the 150th anniversary of the relocation of the seat of the federal government from Philadelphia to Washington, D.C., and is postmarked August 2, 1950, at Washington. It shows the Supreme Court building, with a circular medallion declaring "equal justice under law," and is stamped with a 3¢ sesquicentennial stamp that also depicts the Supreme Court building.
This cover dates from the period between January 7, 1972, when Rehnquist and Powell took their seats, through November 12, 1975, when Douglas retired. Chief Justice Warren E. Burger has not signed, although Rehnquist, who succeeded him as Chief Justice, has.
The cover has a bit of damp staining that affects the last two letters of Stewart's signature and the "m" in Rehnquist's signature. There are old dealer pencil notations on the back of the cover. Fine condition.
Unframed.
_____________
This item has been sold.
Click here to see other Supreme Court items
that we are offering.