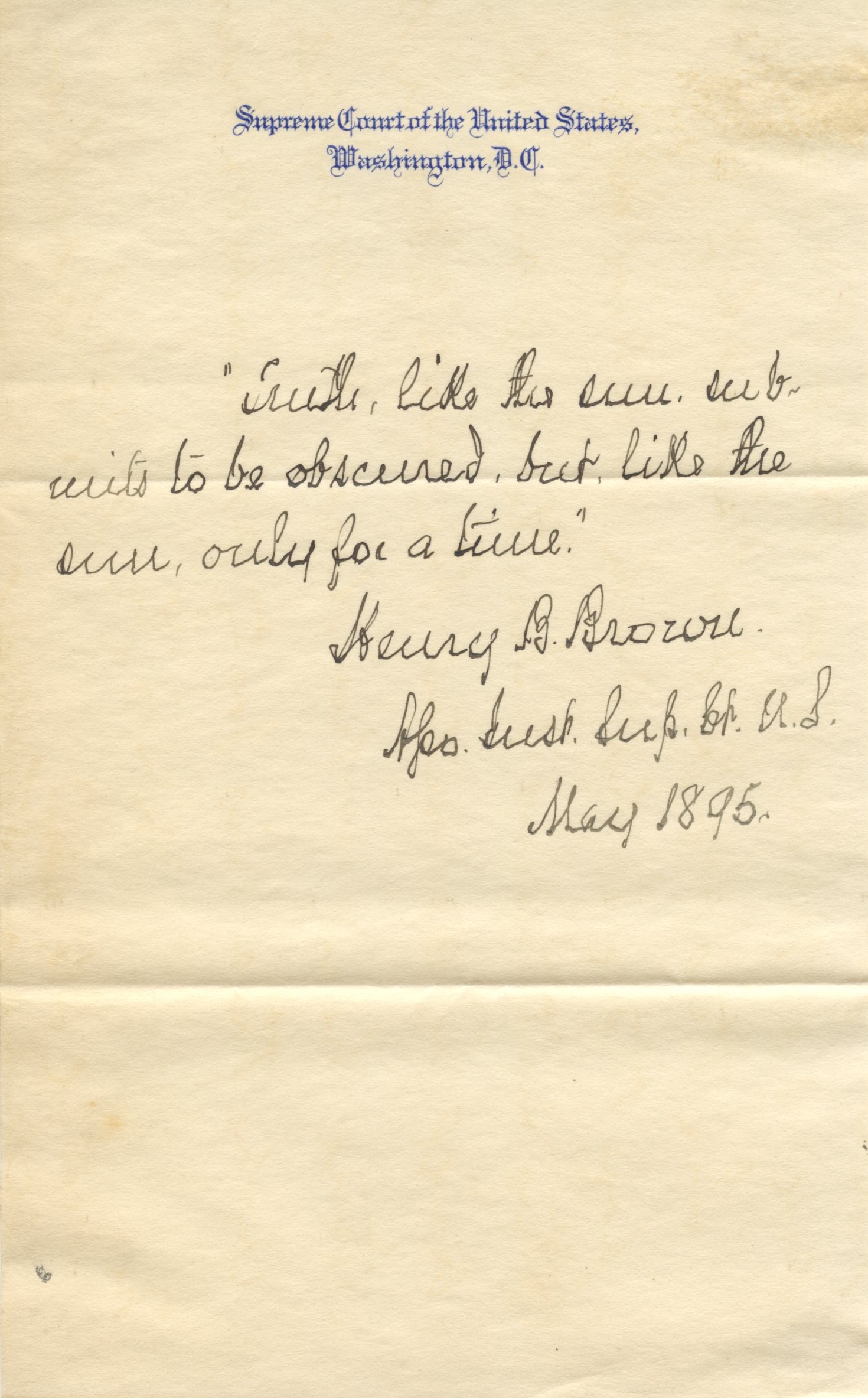 1007315
Henry B. Brown
Justice Brown writes of the truth
Henry Billings Brown (1836–1913). Associate Justice, United States Supreme Court, 1891–1906. Autograph note signed, Henry B. Brown, one page, with integral leaf attached, 5" x 8", on stationery of the Supreme Court of the United States, [no day], May 1895.
In response to a student's request for a handwritten reminiscence, word of advice, or favorite quotation for inclusion in albums devoted to the handwriting of prominent persons, Brown writes a quotation: "Truth, like the sun, submits to be obscured, but, like the sun, only for a time." He has signed and added his title, "Asso. Just. Sup. Ct. U.S." and dated the piece "May 1895."
The piece has two horizontal folds, one of which affects the second line of the text but not Brown's signature. The integral leaf is tipped to the front leaf at the corners, and there are mounting traces on the back of the integral leaf and what appears to be a small collector's pencil mark in the lower left blank area of the front page. Overall the piece is in fine condition.
Unframed.
_____________
This item has been sold, but
click here to see other
Supreme Court items
that we are offering.