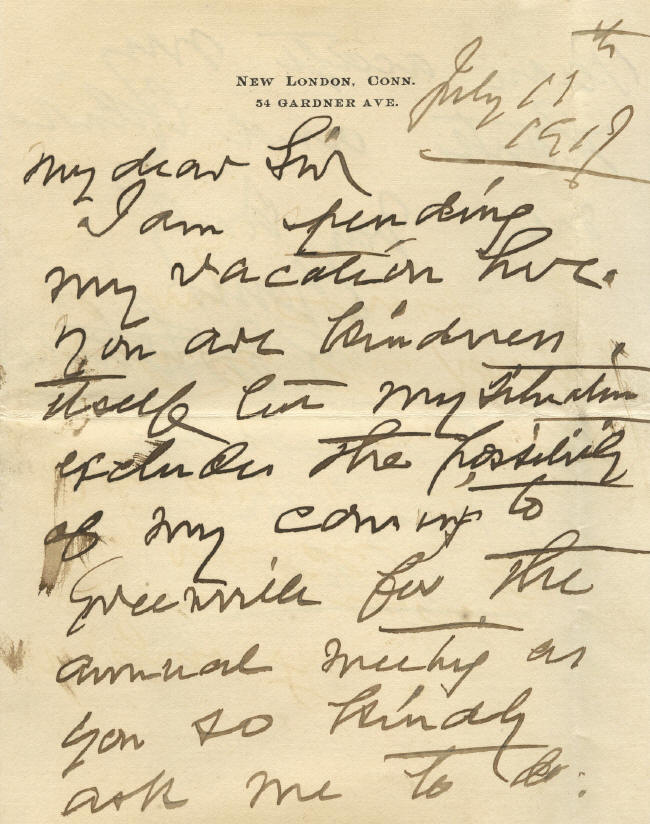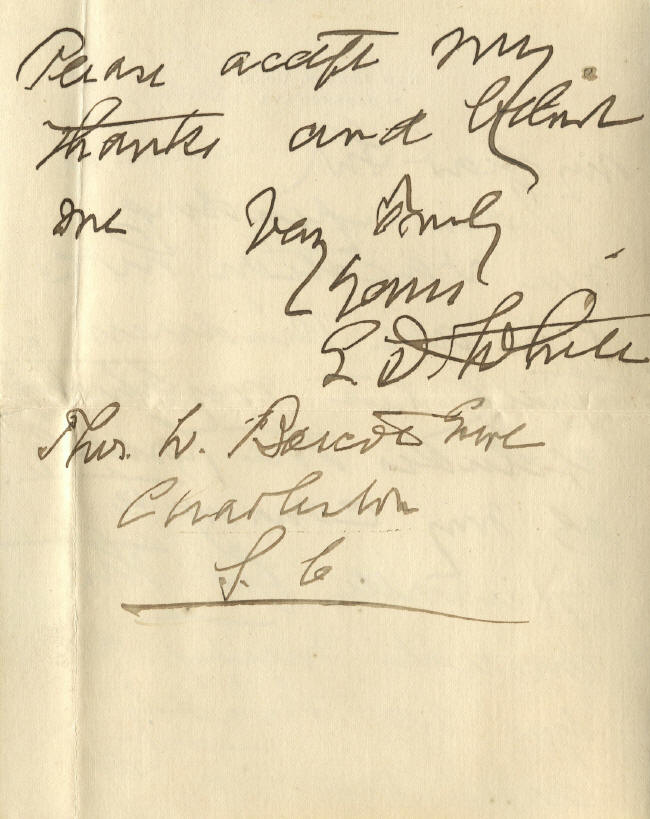 510802
Edward D. White
"You are kindness itself but my situation excludes the possibility of my coming . . . "
Edward Douglass White, 1845–1921. Associate Justice, United States Supreme Court, 1894–1910; Chief Justice of the United States, 1910–1921. Scarce Autograph Letter Signed, E. D. White, two pages (recto and verso), 5" x 6½", with integral leaf attached, New London, Connecticut, July 11, 1917. With original envelope in White's hand.
Chief Justice White politely declines an invitation to attend the annual meeting of the South Carolina Bar Association: "I am spending my vacation here. You are kindness itself but my situation excludes the possibility of my coming to Greenville for the annual meeting as you so kindly ask me to do. Please accept my thanks and believe me . . . ."
White, whose autographic material is scarce, has boldly penned this letter. There are minor ink smears, probably by White himself, on some of the words on the front side of the letter. In addition, there are two folds, one horizontal and one vertical. The envelope bears a postal cancellation, forwarding marks, and the words "Chief Justice White / U.S. Sup. Ct." in another hand. The letter is in very fine condition, and the envelope is fine.
Unframed.
_____________
This item has been sold.
Click here to see other Supreme Court items
that we are offering.